Find Out More About South Africa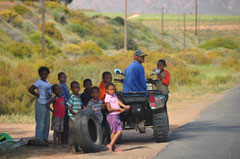 South Africa is a very ethnically mixed country, with people of all skin colors and because of this diversity is often referred to as the "rainbow nation". Since the various population groups living side by side -but not always conflict-free- , the relationship between the non-European majority and the European-born (white) immigrants and their native-born descendants was strained by complex problems and unrest with serious impact on the history and politics of the country. After its election victory in 1948, the National Party, Party of mostly Dutch-born Buren, cemented one the world's outlawed system of apartheid. The change in policy began in 1990 and succeeded by the long struggle of the disadvantaged majority of political leaders, such as Nelson Mandela and other personalities. With the parliamentary elections of 1994, political life in the country changed radically and for the first time brought an equal voting rights for all citizens. South Africa is one of the few countries in Africa, which has never been a coup. Free and secret elections, but only in favor of the white population, have been performed since the 19th Century. The country's economy is the most important and most developed in the entire African continent.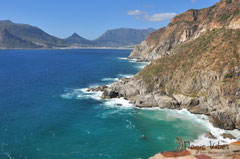 South Africa has a large differentiation of climatic and orographic large units and vegetation zones. They range from extreme desert in the Kalahari on the border with Namibia to subtropical forests in the southeast and along the border with Mozambique. The region around Cape Town has a Mediterranean climate. In winter, there is only snow in the higher mountains.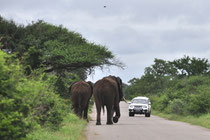 The variety of wildlife can be seen in hundreds of small wildlife sanctuaries, and the great national parks, of which Kruger National Park is the largest. In South Africa are more than 300 species of mammals, over 500 bird species, more than 100 species of reptiles and numerous species of insects at home. South Africa is home to more than 20,000 different plants. In the fynbos region, a stretch of land in the Western Cape, one finds more than 9000 species that make this area one of the most ecologically diverse places on earth. Many species are endemic, that is located only in the Cape.