Trips Through South Africa
1. South Africa Western Cape
The green and fertile South Africa has a lot to offer. Our journey takes us through the Western and Eastern Cape – from Cape Town through the wine yards of the Cape, across many beautiful mountain passes and through the Little Karoo, then along the Garden Route up to Cape of Good Hope and finally back to Cape Town.
2. South Africa - Namibia Trip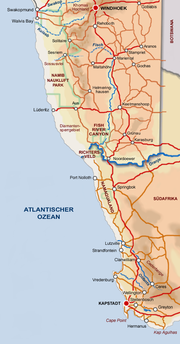 South Africa - Namibia Trip
You will discover two countries on one trip: We start in Cape Town, which is worth a trip on its own to discover, and drive north across gorgeous mountain passes, the Cederberg and the flowering Namaqualand to the Orange River, which marks the border to Namibia. From here, the trip passes the mighty Fish River Canon, and runs to the Namib Desert, the oldest desert in the world. Before our arrival at our destination in Windhoek, we enjoy the twisty gravel roads through the Khomas Hochland.